Adeptus Mechanicus

Here you see my four warhound scout titans. Two of these are the resin Forgeworld kits, while the other two are scratchbuilt copies. Each copy used about 1500 pieces of palsticard!
In keeping with the background, I name my titans. From left to right are: Sweetest Pain, Backwoods, Starnger and Saint Hilary.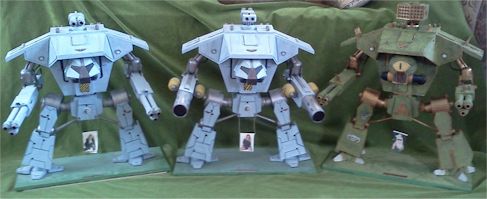 Up from the warhounds come reaver battle titans. These three are entirely scratchbuilt, based on the Lucius pattern instead of the Mars pattern availble from Forgeworld. As you can see, in addition to the two Imperial reavers, I have also built a chaos reaver dedicated to Nurgle.
These are named: Saint Haylie, Play With Fire and Vile.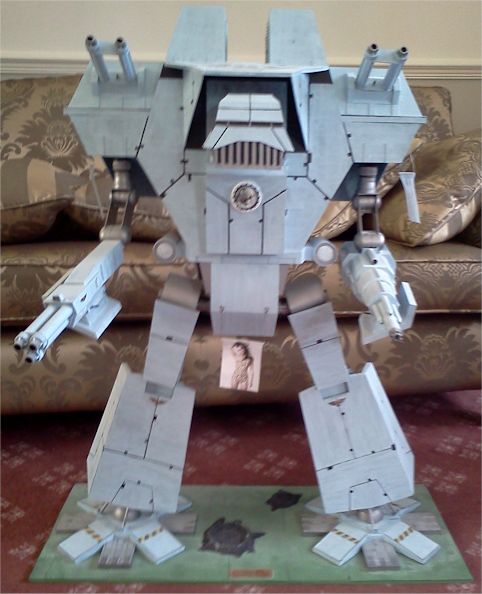 Next up is the mighty warlord titan. This one is named Dignity.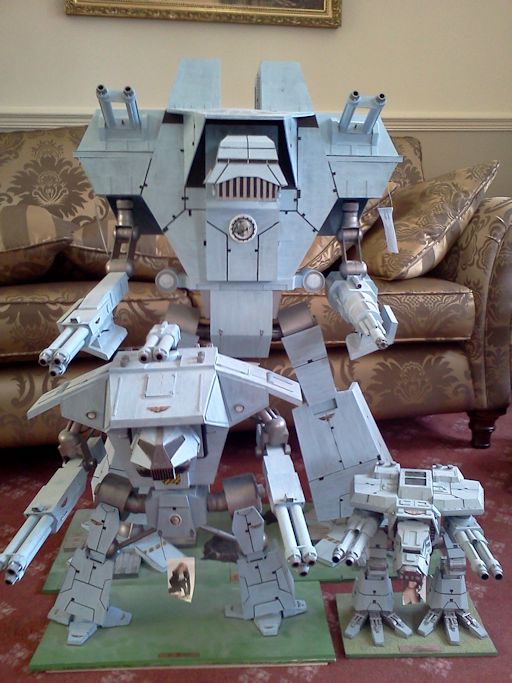 This image shows the relative sizes of my titans.