78th Praetorian Regiment
The look of this Imperial Guard regiment was inspired by images of WWII British and Commonwealth troops. The look was achieved using metal heads intended for a WWII era wargame by West Wind Games mounted on plastic Cadians.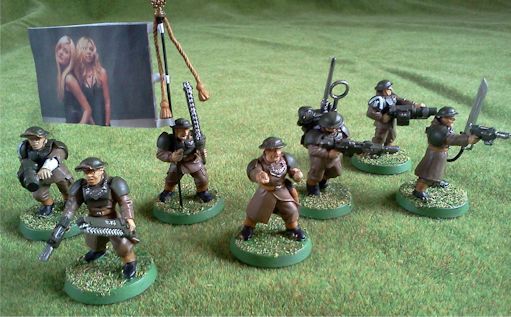 The company command unit, including a pair of bodyguards for the officer.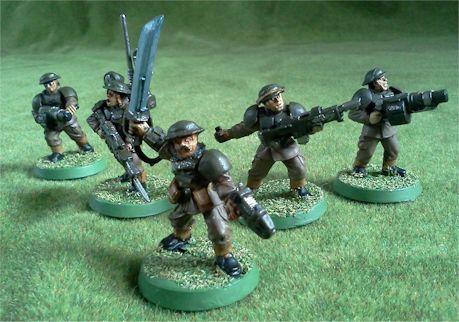 A platoon level command squad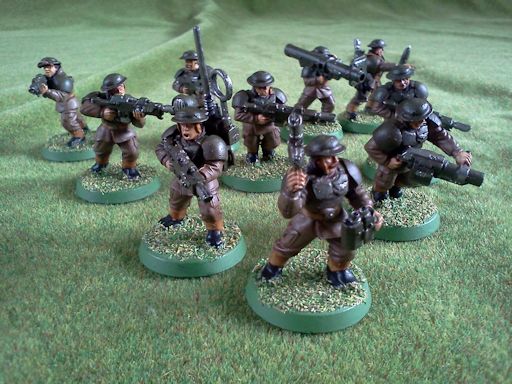 A regular infantry squad.
Two heavy weapons teams. The prone autocannon crew were created using running figures lay down.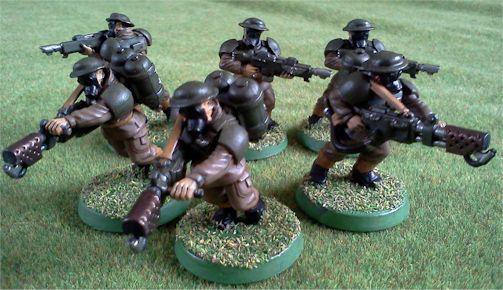 A special weapons team with flamers.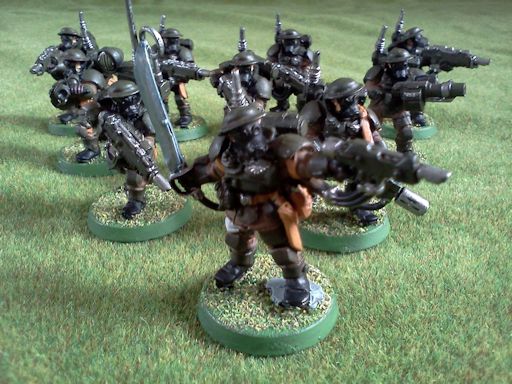 A veterans squad. These figures use metal kasrkin