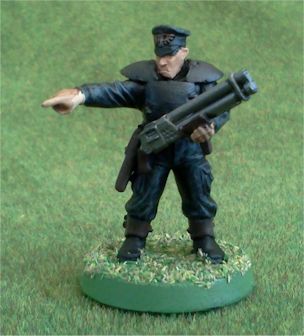 Dariel Thayne uses parts from a variety of sources. The body and legs are from the Imperial tank accessory sprue, amrour from kroot and the head from a Mordian imperial guardsman. His shotgun is from an old Necromunda weapons sprue.
Shas'O'Levath takes plastic parts from several sources. The torsois from an Imperial tank commander while the legs were cut from a tau tank commander. The arms and head are from various tau. Finally a marine bolt pistol holster was added, this looking bulky enough to contain a pulse pistol.
Aun'Verai is made from an old Mordheim miniature, a Sisters of Sigmar augar. To turn this into a tau I had to remove and replace the feet with hooves taken from a plastic firewarrior's legs, trim the little finger off each hand as well as narrowing the hands themselves and then modify the haad by removing the nose and ears and cutting a groove in the forehead.
Kyle Ryton was far more straight forwards. Most of the parts are from Imperial tank commander figures, while a marine plasma pistol and Imperial Guard sergeant head were added.
Overlord Mazakatek & The Huntsman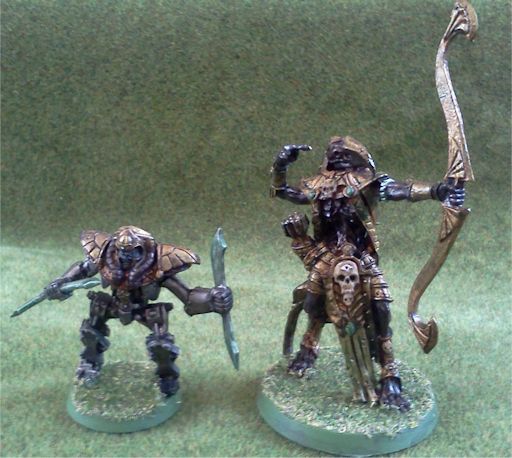 Lord Mazakatek is made from parts from a variety of sources. His head and shoulders are from a Blood Bowl star player and his arms and legs from an old metal necron imortal. The Huntsman is simply a Tomb Kings ushabti with great bow mounted on a 40mm round base.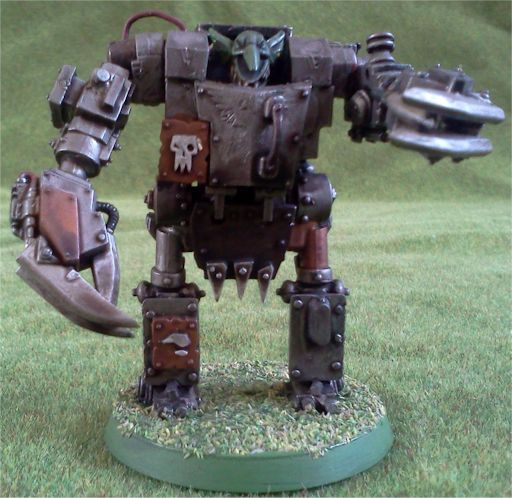 The head of a plastic gretchin, a pair of ork powerclaws and a whole load of random spare vehicle parts produced this figure. ounted on a 40mm base.
Tick. Tick. Tick.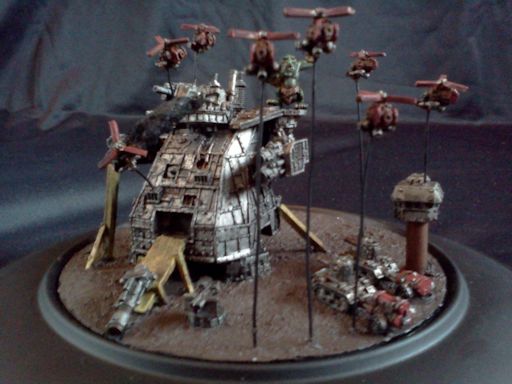 Making a snotling the size of a stompa in 28mm scale was not practical, so instead here is an epic scale (6mm) diarama of the overgrown snotling coming under attack from ork deathcopters.
The snotling itself was made from an older 40k scale gretchin with its weapons removed, while the other models came from the Epic range. The control tower is part of the gargant kit mounted on a short piece of plastic pipe.
The base is an upturned plastic plate with a 5" blast template placed inside.